Comprehensive network protection
Are your digital business operations safe from bad actors? NCC Data is committed to helping our clients get peace of mind from a network that's well defended against a full gamut of cybersecurity threats. From fundamental network architecture to continuous evaluation and improvement, we give you the comprehensive protection you need to safeguard your organization's digital operations from evolving cyberthreats.
Resolve vulnerabilities to prevent cybersecurity threats
As more vital business operations migrate into the cloud, the need for robust cybersecurity practices becomes crucial. Hackers and other bad actors will exploit every vulnerability they find to steal data, ransom permissions, and generally disrupt business. Your organization must stay one step ahead of them.
At NCC Data, our approach to cybersecurity is all-encompassing. Not only do we build and bolster secure networks, but we also continually test and improve them to minimize your attack surface. We go above and beyond to train your team and provide executive-level consulting, so no matter how large or small your business, you receive premium protection from end to end.
Don't become the victim of a preventable data breach or leave yourself vulnerable to threats. Work with our team to get the peace of mind you deserve from a proactive, responsive, resolutive approach to cybersecurity.

NCC implements a multi-layered approach to keeping business information safely inside your organization before it is ever compromised. NCC protects a range of client networks from security threats, regardless of size. Enterprise, mid-size, and even small businesses are all at risk everyday, and it is our priority to protect every client from existing and emerging cyber threats.
The Four-Layer NCC Network Security Program
Regular Security Audits/Assessment
First-Level Defense (Firewall, Spam Management, Anti-Virus)
Internet Threat Prevention
Detection of Security Threats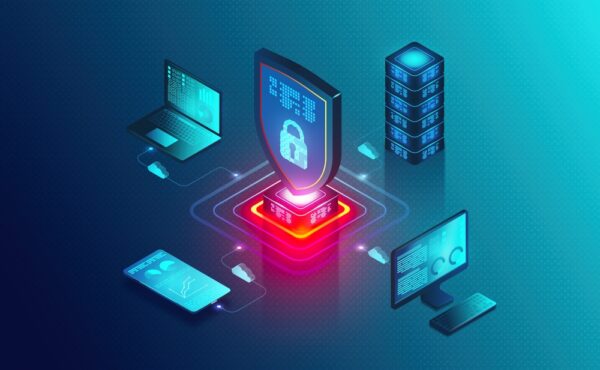 End-to-end threat detection and mitigation
Do you have the visibility to actively monitor and detect threats across your organization's networks? NCC Data provides a variety of security tools and solutions designed to detect, investigate, and mitigate threats across endpoints, including extended detection and response (XDR), endpoint detection and response (EDR), and managed detection and response (MDR). Our scope of threat detection solutions encompasses 24/7 monitoring, threat hunting, incident response, and remediation services. We are your first, middle, and last line of defense.
Key features
Endpoint detection and response
Network detection and response (NDR)
Cloud workload protection platforms (CWPPs)

Evolve faster than cybersecurity threats
Security information and event management (SIEM) involves collecting, correlating, and analyzing security event data from sources across an organization's IT infrastructure. NCC Data's SIEM tools provide real-time monitoring, threat detection, log management, and compliance-reporting capabilities to help you identify and respond to security incidents effectively. We enable you to understand the nature of cybersecurity incidents and attempts so you can better prepare for and prevent them in the future.
Key features
Log collection and centralization
24/7 real-time network monitoring
Event correlation and alerting

Test your defenses before bad actors do
A penetration test (pen test) simulates real-world attacks on your network to identify vulnerabilities and assess the security posture. NCC Data will probe your network for flaws to help you understand your attack surface and the best ways to defend it. Our thorough approach provides valuable insights into potential security risks.
Alongside pen testing, we also offer vulnerability scanning to detect any weaknesses and misconfigurations attackers could exploit. Vulnerability scanning is typically the first step in the security assessment process.
Key features
Open Web Application Security Project (OWASP) testing guide
Penetration Testing Execution Standard (PTES)
Continuous network probing and testing

Build a network to resist exploitation
Are you reeling from the fallout of a cyberattack? Are you looking to be proactive in building a secure network architecture? NCC Data is the authority in configuring networks designed to repel the efforts of bad actors. Our network configurations encompass some of the most secure standards available, including a software-defined wide area network (SD-WAN), secure access service edge (SASE), and zero trust network access (ZTNA). We work to minimize your attack surface, secure endpoints, and eliminate vulnerabilities while improving the fundamental performance of your networks.
Key features
Secure web gateways (SWGs) and firewall as a service (FWaaS)
Secure, dynamic routing across multiple secure connections
Identity-based access controls and least privilege principles

Capitalize on optimal cloud security
Today, business data lives in the cloud, so it's crucial to ensure your cloud networks and data systems are secure yet accessible for those who rely on them. NCC Data offers cloud security posture management (CSPM) to help organizations assess, monitor, and manage the security of their cloud environments. Our CSPM solutions automate the detection of misconfigurations, vulnerabilities, and compliance violations within cloud infrastructure and services for a robust, secure cloud deployment.
Key features
Comprehensive cloud environment discovery
Identity and access management (IAM) configurations
Continuous compliance through automated monitoring

Leverage executive-level IT leadership
Not every organization is large enough to retain a chief information security officer (CISO). NCC Data gives you access to the expertise and authority of this vital C-suite role through virtual chief information security officer (vCISO) consulting services. We provide strategic guidance and oversight in managing your organization's information security program, including critical areas such as risk management, cybersecurity development, incident response planning, security audits, and compliance — all without the overhead of a full-time CISO on your payroll.
Key features
Defined IT security policies, standards, and procedures
Compliance with regulations, standards, and contractual requirements
Vendor and third-party risk management consulting

Create a cybersecurity-first mindset and culture
Human error is often the main catalyst for cybersecurity incidents. The best way to safeguard your networks and data is by upskilling your team. NCC Data will help them feel comfortable, knowledgeable, and empowered in cybersecurity best practices. Our training programs raise awareness of common security threats, such as phishing attacks and social engineering, while extolling the virtues of password hygiene and safe browsing practices. Let us help you create agency and accountability among your staff.
Key features
Phishing and social engineering training
Incident reporting and response training
Education on compliance obligations and regulatory requirements

Keep your digital practices within compliance
No matter what industry you operate within, compliance is a critical concern. Compliance management helps organizations mitigate legal and regulatory risks and maintain the trust of their customers and stakeholders. From the Health Insurance Portability and Accountability Act (HIPAA) and the General Data Protection Regulation (GDPR) to the Payment Card Industry Data Security Standard (PCI DSS) and beyond, NCC Data will ensure you're hitting the key compliance standards for data privacy, transmission, storage, and sharing. We offer risk assessments, policy development, control implementation, monitoring, and reporting to demonstrate compliance with the applicable requirements.
Key features
Compliance gap assessment and policy development
Development of technical and procedural controls
Reporting and documentation for incident response