Experience is everything
When customers interact with your business, they need the peace of mind and reassurance that comes from a seamless experience. Make sure they're getting it by providing them with a customer service solution or outbound sales solution that's unified, user-friendly, and undeniably helpful. NCC will help you establish a contact center built around delivering an unparalleled experience.
Leverage best-in-class communication technologies
The key to a successful contact center is a confluence of technologies enabling your organization to meet customers where they are — whether through customer service or sales. How can you guarantee your customers will walk away from every interaction satisfied?
The ability to email, chat, direct message, or call and get connected to resources that can help them is crucial — whether it's a person or an automated system. More than multiple channels, you need systems to bring disparate communication together. It's vital to empower your team to respond quickly, accurately, and personally. Behind the scenes, automation and assistive technologies must support a common goal: facilitating the best possible interaction and experience.
NCC understands the challenges facing small business customer service and sales representatives. Let us help you implement contact center solutions that ensure a superior experience for every person you serve.


Explore the power of omnichannel communications
Your business has multiple points of contact available for customer-facing interaction, but do you have systems to tie them together for a unified experience? Whether you're interacting via email, direct message on social media, or over the phone, it's important to provide a consistent experience — for both the public and your CX team. With an integrated view of communication channels and data insights across all CX channels, we empower you to provide a consistent, personalized experience to every customer.
By harnessing the power of omnichannel communications, you can build stronger customer relationships, enhance brand loyalty, and position your business for success in a digitally connected world. And, thanks to robust automations and sophisticated technologies, it's easier than ever to create a unified presence across both sales and customer service channels.
Key features
Real-time routing of customer inquiries
Integrated view of communication channels
Data insights across all CX channels
Branded omnichannel communications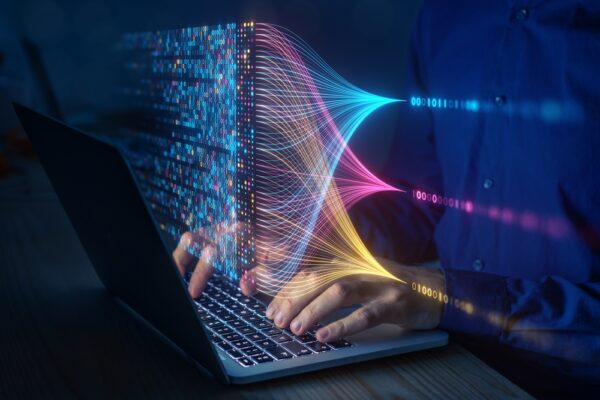 Capitalize on AI-assisted customer service
Artificial intelligence (AI) plays a critical role in helping CX teams meet the expectations of their customers every time. From chatbots that gather information and filter customer inquiries to assistive technologies that allow your sales representatives to provide real-time solutions, NCC puts technology on your side across the scope of CX.
By integrating AI technologies into your CX operations, you can enhance responsiveness, accuracy, and personalization. Chatbots and virtual assistants can manage routine inquiries, freeing up human agents to focus on complex or high-value interactions. AI-powered relational databases ensure agents have instant access to information that enables them to deliver real-time solutions. Embracing AI technology is an excellent way to elevate your CX capabilities and exceed customer expectations.
Key features
Natural language chatbots and assistants
AI-assisted searchable answer databases
Automated routing for service inquiries
Predictive and auto-populated answers

Rely on powerful CRM-backed customer insights
Exceeding customer expectations comes down to understanding them and meeting them where they are. A well-managed customer relationship management (CRM) platform gives you the historical data you need to provide customers with specific solutions in whatever capacity they need them — simply by understanding them better. From sales to customer service, you can't have too much information about your customer.
Our contact center solutions integrate seamlessly with your CRM or ERP, allowing you to access valuable information for a holistic understanding of customers across multiple touchpoints. With cross-departmental information access, your teams can collaborate effectively, ensuring a smooth customer journey. Best of all, through CRM-backed customer insights, you can anticipate customer needs, deliver tailored solutions, and foster trust and loyalty.
Key features
Historical chat and communication logs
Dynamic population of customer information
Integration with communication channels
Cross-departmental information access

Comprehensive compliance management
Compliance is a crucial aspect of contact center operations. Contact centers often operate under specific rules and regulations that govern the content and manner of customer interactions. Whether it's legal obligations or internal guidelines, maintaining compliance is essential to protect your business and deliver a consistent experience. We understand the importance of compliance and offer solutions to help you uphold regulatory standards while consistently meeting your company's specific requirements.
Our comprehensive suite of solutions enables you to uphold regulatory standards, enforce internal guidelines, and create a compliant environment for customer interactions. With our expertise and cutting-edge technologies, you can mitigate risks, maintain brand integrity, and deliver seamless customer experiences that align with your compliance objectives.
Key features
Call scripting and compliance templates
Post-call compliance reporting and analysis
Integration with quality assurance processes
Customizable alerts and notifications

Unlock insights with AI and business intelligence
Leveraging AI and business intelligence has become paramount for organizations seeking a competitive edge. By harnessing AI technologies, contact centers can extract valuable insights from customer interactions and gain a deeper understanding of customer intentions, market conditions, and competitor dynamics. We recognize the immense potential of AI and business intelligence and offer solutions that allow you to embrace a data-centric decision-making strategy.
Our solutions utilize advanced technologies to analyze customer conversations, extract valuable insights, and make data-driven decisions. From AI-powered transcription that also examines customer conversations to algorithms that evaluate customer feedback across multiple channels to machine learning techniques that can predict customer behavior, there's ample opportunity to transform your business through intelligent analytics.
Key features
AI-powered speech analytics solutions
Natural language processing (NLP) evaluation
Predictive analytics based on behavioral markers
Cross-platform competitive intelligence