Data availability, mobility, and integrity
Your business's success depends on data connectivity, but there's no one-size-fits-all network solution. Companies large and small partner with NCC Data for network management because we're adept at helping you understand your needs and orchestrating network solutions to meet them — both in the present and for the future. Your network will function flawlessly so you can exchange data effortlessly.
Establish a network you can trust
Is your current network designed to scale? Do you have the architecture to manage data effectively? Are your network cybersecurity practices sufficient to safeguard your business? Many organizations don't consider these factors, which is why NCC Data makes them top priorities with our managed network services.
Let us provide significant benefits for your business, including access to technical expertise, proactive network monitoring, enhanced security, scalability, cost savings, and — most importantly — peace of mind. Leverage our knowledge to ensure your core business objectives are always in focus, supported by a robust, well-managed network infrastructure.
Whether you need to expand your data capabilities, improve security, or better organize your networks to align with utilization and demand, we're here to help. Let us design and manage a network to specifically serve your business.


Intelligent, efficient network performance
More businesses are choosing a software-defined wide area network (SD-WAN) for its control and scalability. As your reliance on data systems grows, turn to NCC Data to help you unlock the benefits of a responsive, reliable, and highly configurable network system — one designed precisely for your needs.
Let us create and manage your SD-WAN network for a complete administration solution. We can configure and optimize SD-WAN appliances or software controllers to provide efficient and cost-effective connectivity across multiple locations.
Key features
Intelligent traffic routing
Security and encryption
Hybrid WAN and multilink support
Centralized management and control

Safeguard your network against threats
Working with NCC Data for managed firewall services brings an elevated level of protection to your organization. We design, implement, and maintain robust firewall solutions tailored to your organization's specific needs to keep up with evolving threats and industry best practices. With 24/7 monitoring, proactive threat detection, swift responses, and mitigation of any security incidents, your team can browse with confidence at all times.
Beyond the advantages of digital protection, we help organizations free up their internal IT resources to focus on core business activities. You'll get the benefit of enhanced security, reduced downtime, and improved compliance with industry regulations.
Key features
Robust firewall solutions tailored to your needs
24/7 monitoring and proactive threat detection
Enforced security policies and protected sensitive data
Expertise and specialized knowledge in firewall management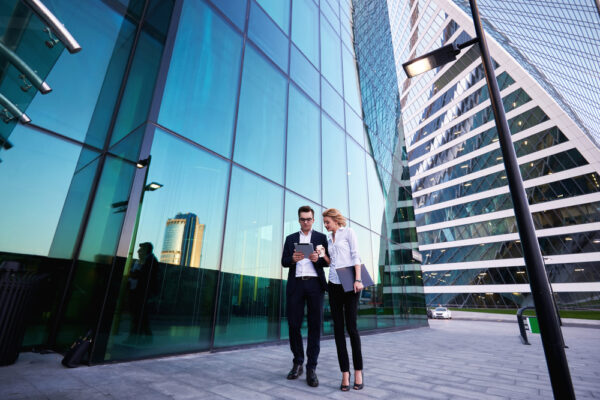 Configure a robust, well-managed network
Managed switches are an integral part of modern network management, enabling features such as virtual local area network (VLAN) support, quality of service (QoS) prioritization, link aggregation, port mirroring, and Spanning Tree Protocol (STP) to prevent network loops. NCC Data can configure and manage switches designed for your organization's network demands to control network traffic, optimize performance, enhance security, and troubleshoot network issues more effectively.
We offer a centralized solution for managed switches that delivers efficient configuration, provisioning, and troubleshooting of switches across multiple locations. With our team at the helm, your network is in good hands.
Key features
VLAN support
QoS prioritization
Spanning Tree Protocol to prevent network loops
Link aggregation (port trunking or bonding)

Wi-Fi infrastructure you can count on
NCC Data brings a wealth of expertise and experience to designing, implementing, and maintaining Wi-Fi networks. As your business relies more on cloud systems and networked operations, we'll make sure you have robust, reliable Wi-Fi behind it all. We take full responsibility for the structure, deployment, monitoring, maintenance, and troubleshooting of your Wi-Fi network infrastructure. Turn to us for network configuration, security and firmware updates, performance optimization, and user support.
By partnering with NCC Data for managed Wi-Fi, you'll offload the complexities of network management, ensure reliable and secure connectivity, and benefit from a high-performance wireless network.
Key features
Continuous monitoring of Wi-Fi infrastructure
Encryption protocols, firewall configurations, and access controls
Management of access points and bandwidth allocations
Reporting on performance, user behavior, and usage patterns