Intelligent, efficient network performance
Today's digital business environments are dynamic, and they focus on an ever-growing scope of data. Is your organization's network architecture designed to keep up? A software-defined wide area network (SD-WAN) is built for the digital age to make cloud computing agile, flexible, and secure. It's a network architecture constructed to meet the constantly changing demands of critical business operations.
A network designed to scale with your business
More companies are choosing SD-WAN for its control and scalability. As your reliance on data systems grows, turn to NCC Data to help you unlock the benefits of a responsive, reliable, and highly configurable network system designed specifically for your needs.
SD-WAN deployments require expertise in network design, configuration, and ongoing monitoring. NCC Data is ready to provide the specialized knowledge and experience needed to ensure a risk-free deployment with minimal downtime. From network assessment and solution design to hardware provisioning and ongoing maintenance, we can manage it all.
Partnering with NCC Data provides ongoing support and management for your SD-WAN environment. We're your full-service solutions provider, delivering SD-WAN configurations to optimize network performance, improve reliability, and meet your evolving IT needs.


Embrace an adaptive network solution
SD-WAN allows organizations to establish and manage wide area networks (WANs) using software-defined networking principles. Traditionally, wide area networks have relied on expensive and dedicated hardware to connect different geographic locations. SD-WAN, on the other hand, uses virtualization and software-based technologies to simplify network management, improve performance, and reduce costs.
Within an SD-WAN architecture, the network infrastructure is separated from the underlying physical hardware. The control plane and management functions are centralized in software, providing a centralized view and control of the entire network. This centralized control allows administrators to define policies and configure the network dynamically to respond to changing data demands of organizations large and small.

Undeniable advantages for businesses
SD-WAN provides companies with greater agility, cost-efficiency, and control over their wide area networks, making it a popular choice for enterprises with distributed operations or multisite connectivity needs. Core benefits include:
Improved performance: Through multiple types of network connections — including fiber, broadband, multiprotocol label switching (MPLS), and 4G/5G wireless — SD-WAN can intelligently route traffic based on real-time conditions. Dynamic path selection helps optimize network performance and ensure optimal connectivity.
Cost savings: By leveraging cheaper broadband internet connections alongside or instead of more expensive MPLS lines, organizations can significantly reduce their network costs. SD-WAN's ability to utilize multiple connections also enhances network reliability and minimizes costly downtime.
Flexibility and scalability: SD-WAN simplifies the deployment and management of branch office networks, allowing companies to add new locations, cloud services, and applications. This flexibility enables businesses to scale their networks and adapt to changing IT demands.
Enhanced security: Encryption, authentication, and other security mechanisms help protect data transmitted over SD-WAN. Centralized management also allows for consistent security policies and easier enforcement of compliance requirements.
Application optimization: SD-WAN can prioritize critical applications and allocate network resources accordingly. Quality of service (QoS) mechanisms ensure important applications receive the necessary bandwidth and low latency.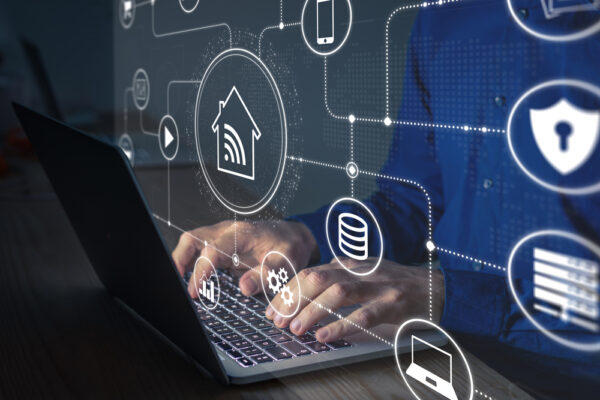 Overcome your current network configuration
Too many businesses are at the mercy of a network architecture that isn't designed to scale with them. If you're dealing with outages, latency issues, security concerns, or general performance problems, it's time to consider how SD-WAN can help. With flexibility, scalability, reliability, and security inherent to SD-WAN, spinning up a new network configuration could be exactly what you need to take your IT operations to the next level.
NCC Data will assist you in performing a critical analysis of your existing infrastructure to evaluate the needs of your growing organization against the opportunities offered by SD-WAN. We can help you:
Enhance the performance of cloud-based applications
Establish network resilience to ensure uninterrupted operation
Simplify or delegate network management
Increase bandwidth across business locations
Reduce the time required to activate new sites
Replace costly private networks with more cost-effective solutions